A root cause of adolescent health, especially problems related to sexual and reproductive health is due to the lack of education caused by dropping school early. Therefore, it is very important for PHD, NGOs community and parents, to closely work together to provide health education and health messages to parents, to youth and community to better health outcomes. Given that, community and parents should motivate their children to study, seek services for any health problems. This is the encouragement of Dr. Khut Sothina, deputy director of Stung Treng PHD during a discussion form between service providers and receivers.
The discussion was conducted by HACC to provide the opportunity for youth, parents, CCWC, health center staff to identify what has been done well, what has not been done, and what needs to be done next to improve health for adolescent/youth.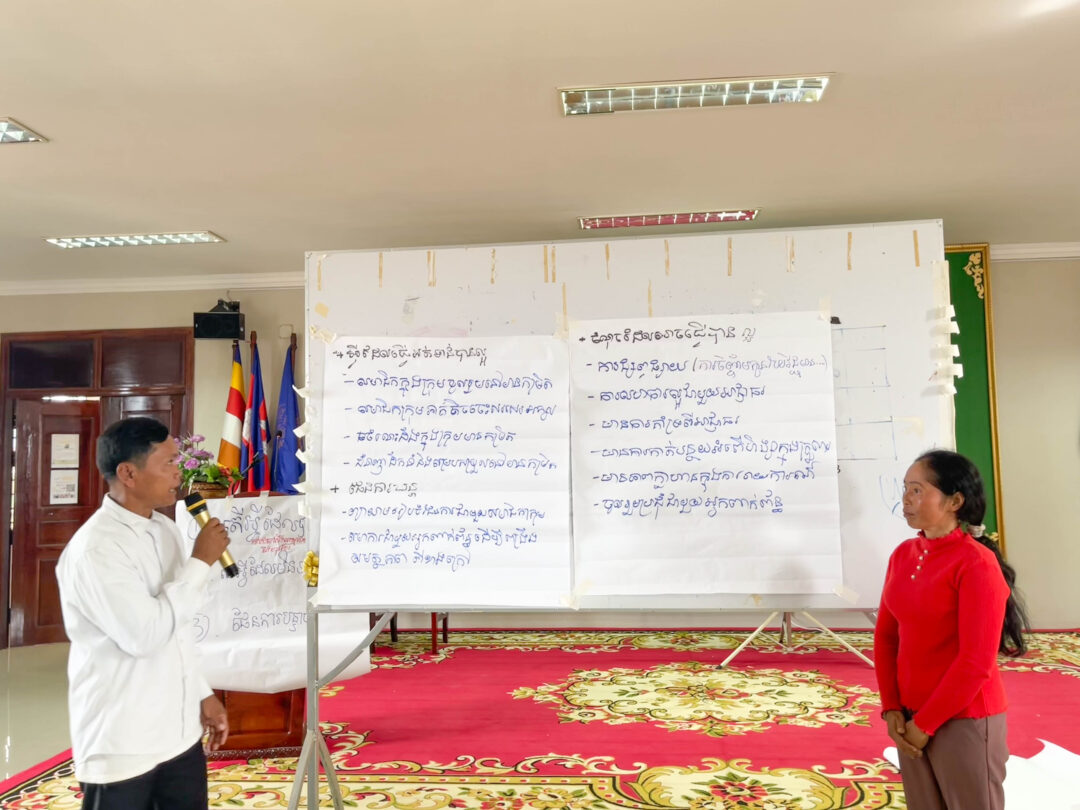 Participated in the forum were Dr. Khut Sothina, deputy director of PHD, chief of MCH/SRH, health center, Stueng Treng operational district, CCWC, World Vision International Cambodia, Food Hunger Cambodia, Entertainment Women, Ministry of Education, Youth and Sports, Phnom Sery for Development (PSOD), Khmer Youth Association KYA), parents, and youth.
This active is supported by Plan International through NewGen project.