The new SRHR project will focus on providing a range of services, including the providing capacity building to health center staff, teachers, organize community forums both in and out of school, support peer to peer education in school, and the development of CLM on the improvement of SRHR services.
The project will be implemented by the Health Action Coordinating Committee (HACC) in collaboration with the Department of Health, the Department of Education, Youth and Sports and the Commune Council Members. It is expected to run for two years. The launch of this new SRHR project is a significant event for Cambodia. SRHR is a critical issue for the country, but access to SRH services is often limited. This is especially true for young people and marginalized groups.
The date of the launching was October 20, 2023 Recency hotel in Siem Reap, Cambodia. The project is funded by the Plan International.
The project launch was attended as honorable guest at the opening remarks by H.E Pin Prakot, vice-governor of Siem Reap, Dr. Eap Bunlern, as vice-director of Provincial Health Department, Mr. Khann Bunpha, Director of admirative of the Department of Education, Youth and Sport, Mr. Yi Khimthann, Vice-director of Plan International, Ms. Pov Sino, as representative of youth in Siem Reap and Mr. Tim Vora, Executive Director of HACC.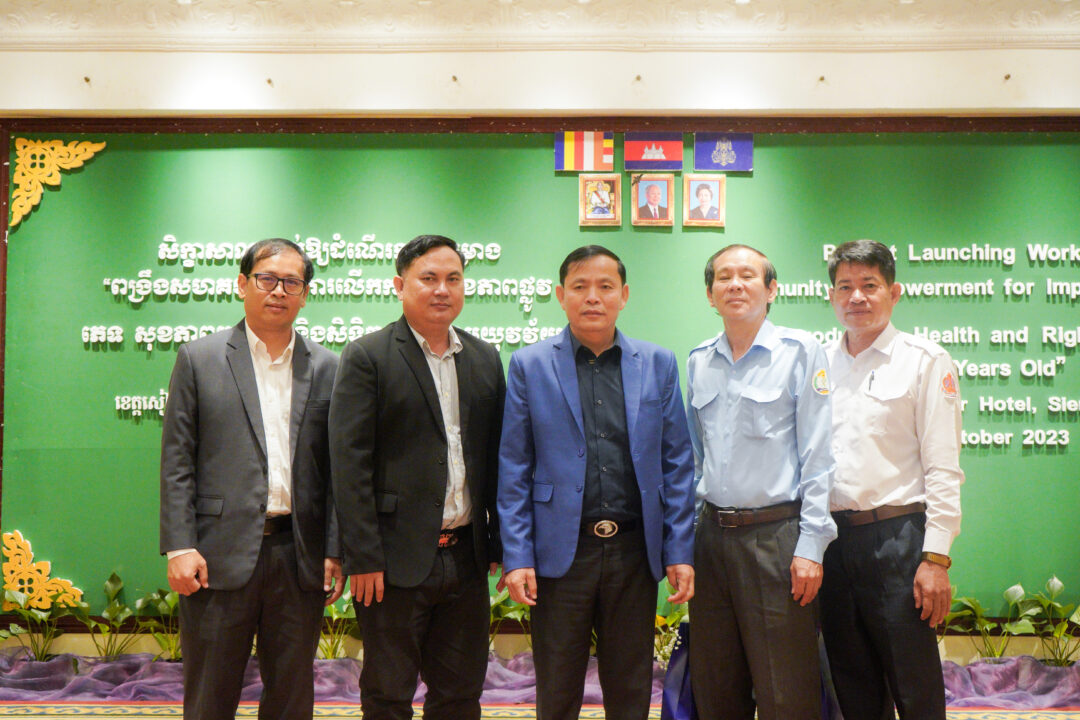 Around 80 people representatives of provincial governor, District Governor, Director of OD, CWCC, health center staff, teachers from number of schools and youth participated in the launching.
In the opening remarks, all honorable guests, emphasized the importance of this project which could increase the access to information, SHR services and strengthening the partnership among all key stakeholders including health, education and local authority in working with each other for improving the sexual and productive health services in Siem Reap.
SRHR is essential for the well-being of individuals, families, and communities. It is also a critical component of the improving mother and child health, the Rights to health, to reduce the unwanted pregnancy and the early pregnancy among youth. In addition, it also could contribute to reduce HIV and AIDS and STIs as well.
The project is expected to have a positive impact on the lives of many people in Cambodia. It will help to improve their health and well-being, and it will contribute to the country's sustainable development.