Sitting together in the house from early morning till 10:30 am, two Village Health Support Groups (VHSG) seemed to be very busy as they were listing villagers by the number of DOSE of COVID-19 from the vaccination card.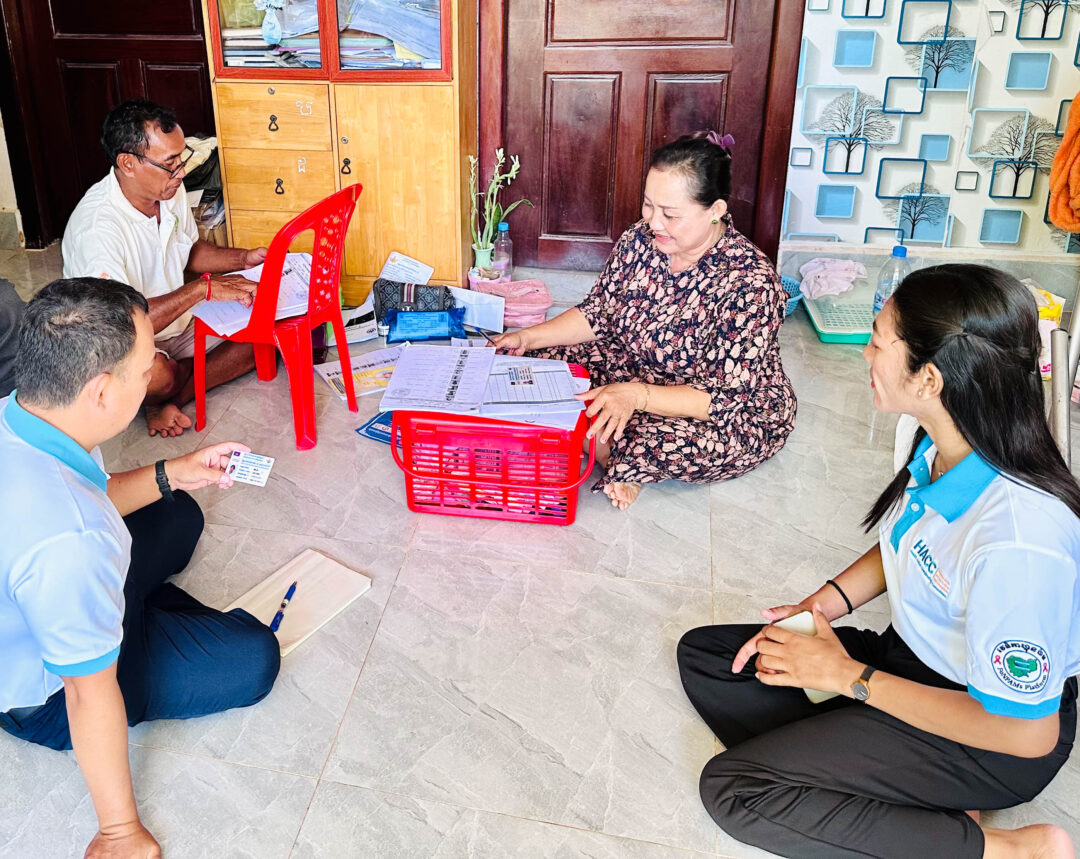 In the community health system, there are two VHSGs per village serving as community health actors or agencies under the supervision of health center (HC) in the geographical coverage of health services. Ms. Keo Pov and Mr. Suy Heoun were elected to be VHSG in Treak village, Sangkat Siem Reap within geographical coverage of Por Meanchey health center of Siem Reap Operational District in Siem Reap province.
After being trained by the HC on the guidelines for integration the covid-19 and HPV vaccination into the routine on 02nd Oct 2023 at the HC, Ms. Pov and Mr. Heoun have been working together to perform their important roles in sharing information and listing villagers by the number of COVID19 Doses received.
Ms. Pov said "Through the training, we could perform our important roles on registration, we have two-days for working on the listing. Though the time is short, we need to record all 1362 villagers. we need to sit together listing all name of villagers and then go to meet with the villagers to ask and inform them about available vaccinations in the village by health center staff."
Both VHSGs have worked together and used various methodologies in collecting the information by using the vaccination card to record the information needed in a form. Being VHSG, they voluntary to work multi-function with health center in various health sectors such as Tuberculosis, Malaria, HIV and AIDS, pregnancy services, vaccination, etc.
Ms. Pov added that "We would continue to support the health center staff to provide the COVID-19 vaccine in the village by inform and mobilize the villagers to join the event."