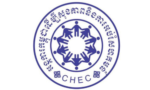 The Cambodian Health and Education for Community (CHEC)
This job has been expired
Description
The Cambodian Health and Education for Community (CHEC) is a local non-governmental organization that has established positive reputations and relationships in the HIV/AIDS, health, & reproductive health sectors, and have long-established relationships with local health providers, Commune Council, Village Chiefs, and community members, establishing district networks, referral systems, self-help groups, mobilsing and educating communities, and working with and providing for a range of beneficiaries including women, youths and children. Currently, CHEC is seeking applications from Cambodian candidates for the position of Finance Officer. This is a full time position, based in Phnom Penh. 
Responsibilities
Collect and process cash advance request from all Programme staff.
Prepare voucher and payment request to submit to AFM and ED in relation to financial matters
Record all incomes and expenses into the cash books and bank books
Daily cash update and report to line managers.
Prepare cash replenishment when cash book balance is lower than 50%.
Checks all support documents to make sure that all financial information is valid and accurate
Check all cash advance and advance liquidation to make sure that they are correct
Prepare bank transfer to CHEC's field staff and District Facilitators in the OD level.
Collect monthly bank statement
Assist AFM to prepare monthly bank reconciliation.
Process payroll transferring into bank account
Process tax payment and make sure that tax payment is not delay during month-end.
Managing the Cash Boxes (both Riel, US Dollars and other currencies) in the Phnom Penh Office
Managing bank transactions necessary as per Programmatic requirements, and maintaining up-to-date records of all transactions;
Issuing payment for all invoices and other financial requests from Programme staff, vendors, consultants, subcontracting partners and others, ensuring that proper approval is granted before doing so;
Assistance in preparing financial reports; and and E-filing.
Do physical check of all fixed assets and prepare report of fixed asset register
Skills and Qualifications required
A university degree in finance.
Ability to work effectively as a member of a team
Ability to respond to multiple deadlines at once
Reliable and trustworthy person with good communication and interpersonal skills
Must have a good attention to details
Good listener and understanding with high responsible and flexible person and careful with confidential information.
At least one or two years' experience in accounting experience with NGOs or private company
Proficiency with Excell,  Quick books, MYOB or Peech tree.
Interested candidates should send their detailed resume with a cover letter to the attention of CHEC Administrator at CHEC office #6 S, Street 265, Sangkat Toeuk Laak 3, Toul Kork, Phnom Penh or email to chec@online.com.kh
Job Description for this position is available at CHEC office.
Please note that only short listed candidates will be contacted for interviews.
Deadline for submitting application is Dec 5, 2023