Comprehensive Sexuality Education (CSE)Consultant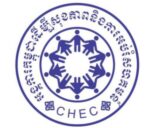 Cambodian Health and Education for Community (CHEC)
This job has been expired
Description
Introduction
Cambodian Health and Education for Community (CHEC) is a local non-governmental organization that works to fight HIV/AIDS, STI and Gender Based Violence and help improve the quality of life of vulnerable people in the communities in Cambodia.
CHEC is now requesting for a proposal from an experienced consultant on Comprehensive Sexuality Education (CSE) to carry out a consultancy service for CHEC's new project within six districts of Cambodia.
CHEC receives funding support for this project from the Bread for the World and UN Trust Fund.
Rationale
Young people's engagement in 'digital spaces' is diverse, changes continuously, and is gender-and context-specific. Digital spaces can be formal or explicitly labelled digital delivery sites and pathways for sexual and reproductive health and rights (SRHR) education. Young people also engage with information on SRHR, sexuality and relationships through influencers or apps, which may be packaged with a range of other content (including commercial content) and may or may not explicitly aim to educate. With the emergence of an increasing number of apps, web pages, chat groups and social media influencers, the SRHR landscape is fast-changing. In response to the rapidly growing connectivity of young people, SRHR information is increasingly being delivered through digital spaces, reaching millions. The young people in Cambodia have become the dominant users, with about 70 percent of the accesses to social medias – especially Facebook. This trend has been seen by most people as a positive development for freedom of access to information.
After almost 30 years of devastating war in Cambodia, the Royal Government of Cambodia is trying to develop its human resources in order to reconstruct the country and integrate it into the regional and global community. The current stage of development of education is still at an early stage compared with its neighbours. The government recognises that ICT is crucial for achieving the enabling of freedom of expression and communication. It is expected that the use of ICT will also encourage a culture of self-learning and life-long learning.
It is against this that CHEC appreciates the need to support initiatives that package CSE in online and offline digital applications to increase the reach to adolescents, young people, parents, and communities through the CSE Youth Programme. The engagement of a CSE Digital Consultant will strengthen CHEC staff capacity to take advantage of the opportunities presented by information and communication technologies to effectively deliver an accurate and appropriate CSE program.
Scope Of Work
The consultant will be responsible for the following duties in consultation with the CHEC Director and Program Manager and will determine the prioritization of activities:
Supporting the team's efforts to conceptualise and expand access to CSE and services through various online platforms.
Actively promote and support the participation of adolescents and youth in the development and delivery of CSE through websites and social media such as Facebook etc.
Technical Support in the development and maintenance of chatbots following the existing favorite question and answer.
Manage and provide regular updates to the CHEC website and train the administrator in maintaining the website.
Review Facebook and Website messaging and plan regular updates of dynamic and engaging posts that demonstrate impact.
To provide technical advice and support in the formulation and monitoring of policies and innovative programme approaches that support CSE (content and delivery), Adolescent and Youth programmes.
Develop guidance of data recording/reporting through donor requirement which align the kinds of properly Social Media insight.
Recommend further actions as the annual social calendar content to support and improve delivery of CSE education tools both online and offline.
To promote, co-operate and liaise with other non-governmental organizations, and other actors as well as the relevant government institutions to ensure there are recommendations for the national policies in place and to support the youth in and out of schools, including LGBTIQ, for addressing their needs and health issues.
To develop a series of CSE education webinars for youth leaders and peers, and videos for online training in consultation with program manager
Regularly undertake field monitoring and provide technical and mentoring support to ensure timely implementation and quality outcomes of the CSE project activities.
Reporting lines and deliverables
The CSE Consultant will work under the supervision of the Director and closely work with the Program Manager as well as Project Coordinator in the delivery of services. Deliverables will be presented in a monthly report against the agreed tasks. Guidance on prioritization of tasks will be discussed during the inception meeting with the successful candidate.
Duration And Working Schedule
Duration of Assignment: from Oct 2023 to February 2024
The consultant will be engaged for a total of 60 working days during a 5-month period at the CHEC office or at home, with regular missions to meet with CHEC program staff for any consultations and/ or travel to project sites for research and monitoring visits.
Terms of Payment
The work of the CSE consultant will be based on the requirements of the CHEC program. The payment will be made on a monthly basis upon delivery of the monthly progress report based on the actual number of working days.
Qualifications And Experience
A minimum of 5 years relevant work experience supporting ICT in education
Strong capacity in communication skills and use of various digital communication tools and platforms
Solid knowledge and expertise on SRHR-related project education, with SRHR education qualifications.
Advanced degree in the following disciplines, Library and Information Science, Information Technology and Communication
Certification in Course Design, Learning Management Systems and Storyboarding.
Demonstrated experience of developing CSE tools, such as manuals, guidelines, textbooks, and M&E tools.
Proven ability to produce good-quality, demonstrable results is required.
Programmatic experience, including programme development, planning, monitoring, and reporting, is required.
Experience with capacity building and developing training and training material is highly desirable.
Solid experience of working closely with government is highly desirable.
Ability to work within a team structure or in isolation, flexible, and can cope with stressful workloads and working with limited resources.
Excellent verbal and writing skills in English are required.
Required documentation for the application
To apply, please submit your CV and cover letter, and technical proposal including the expected daily consultancy fee and schedule of work to the following email address: chec@online.com.kh on or before 29 September 2023, 5.30 pm.
Proposals must include the following components:
Cover letter (max 1 page) summarizing experience.
Current CV
Technical proposal including proposed timeline and proposed daily rate (include recent consulting daily rates)
A sample of work related to this consultancy.
Name and contact details of recent professional references.
Evaluation Criteria
Candidates will be assessed by CHEC based on relevant technical experience matching the required tasks described in the Scope of Work (SOW).