Active Management Cases Staff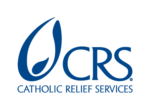 This job has been expired
Description
Job Summary
AMC staff will work in HIV project field activities by working directly with local partners and community members in support of Catholic Relief Services' (CRS) work to serve the poor and vulnerable. AMC's service and community interpersonal skills contribute to projects that benefit local communities that consistently applies best practices and continuously works towards improving its impact.
Roles and Key Responsibilities
Manage project activities at the field/communities level and ART site satellite, including beneficiary identification and support risky population and PLHIV, and verification; voucher which expense by team/HC/closed setting, and improve knowledge and skill of communities (ART site satellites, commune council, community volunteer); and to ensuring high quality implementation to reach out plan and expansion with actively coordination and collaboration ensure high yield to continue to 95-95-95 by 2025 at the coverage areas of Hub ART site.
Contribute to ensuring accountability to project beneficiaries and local stakeholders
Support the monitoring of project activities at the field level, per the M&E plan through collection of data.
Support community mobilization efforts through communication and information sharing with project beneficiaries at the community level-including work with VHSG/other communities volunteer and other stakeholders to provide education, counseling, referral to services, registration, and retention in service with ART adherence and viral load suppression in the responsible coverage areas as well as others with ensure that the record and report are accurate and on time.
In coordination with the project team support capacity building events for community volunteers.
Performance other tasks as per assigned by supervisor/project manager.
Basic Qualifications
High School Diploma required.
Minimum 1-2 years work or volunteer experience in supporting community development and mobilization-especially HIV/AIDS and other public health.
Knowledge in Excel and experience with Word and PowerPoint a plus.
Interest candidate should submit their CV and covering letter on or before September 25, 2023 to CRS recruitment email: kh.recruitment@crs.org, or send to CRS Cambodia Office: Emerald Building # 64, Preah Norodom Blvd, Corner Street 178, Sangkat Cheychumneas, Khan Daun Penh, Phnom Penh, Cambodia.