This is the first training HACC organized for OD and health center staff in Siem Reap province. This is the first activity being carried out under the community empowerment for improving sexual and reproductive health for youth aged 15-24 project officially launched on the 20th of October 2023, funded by the Plan International. The training is being conducted from 23-27th, October 2023 at the 10 Makara 1979 High School, in collaboration with and support from the National Reproductive Health Program of NMCHC and Provincial Health Department of Siem Reap province.
Dr. Eap Bunlern, vice-director of the Provincial Health Department, Mr. Sy Sony, Program and Partnership Manager as representative of Plan International Cambodia, Mr. Tim Vora, Executive Director of HACC participated as an honorable guest at the opening remarks.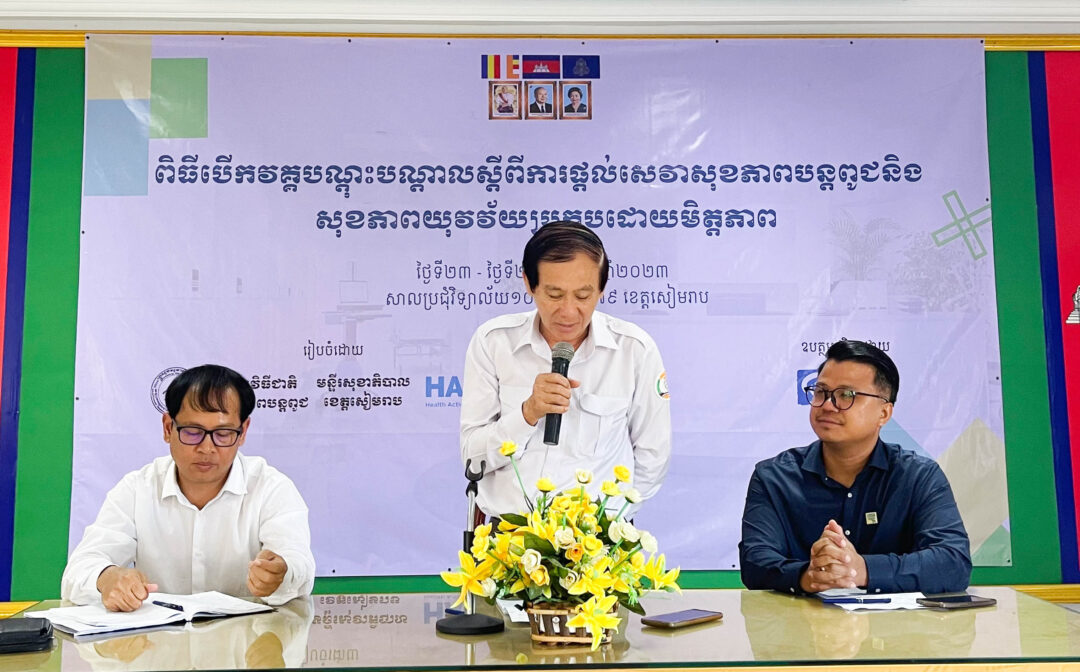 There is 23 representatives of three operational districts (Siem Reap, Angkor Chum, and Kralanh), 11 health center staff, HACC's staff and Plan's staff from Phnom Penh.
In the opening remarks, all honorable guests emphasized the importance of training and knowledge on Sexual Reproductive Health of youth as good resources for the country, and it could provide knowledge to health center staff and enable them to provide the services and information on Sexual Reproductive Health whenever youth access at the health center, both in and out of school as well as strengthening the partnership among health center staff, HACC's project staff and Provincial Health Department in Siem Reap.
"SRHR is essential for the well-being of individuals, families, and communities. It is also a critical component for improving mother and child health, rights to health, reducing unwanted pregnancy and the early pregnancy among youth. In addition, it also could contribute to reducing the prevalence rate of HIV and AIDS and STIs as well" Mr. Tim Vora emphasized.